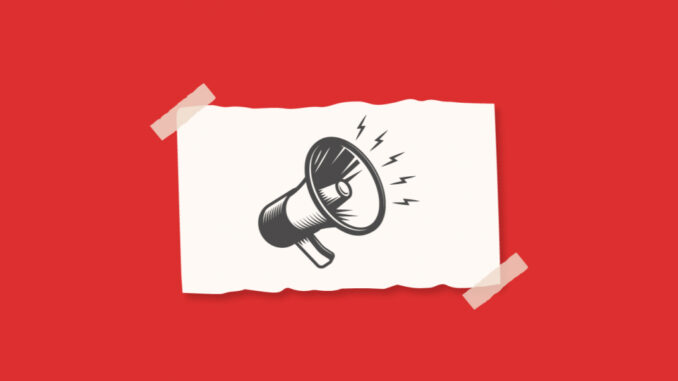 The European Roma Rights Centre (ERRC) is accepting applications for the position of "Advocacy & Communications Fellow" as part of a one year fellowship in the Advocacy & Communications team. The position will have the possibility of extension after one year.
The Advocacy & Communications Fellow would help to strengthen the ERRC's activities promoting equal access to human rights for Romani communities across 17 European countries in which the organisation is active. The position is intended to broaden the applicant's existing skills and experience working in a human rights organisation, as well as allow them flexibility in taking on varied responsibilities that come with working to support legal advocacy and strategic litigation. The Fellowship will help the applicant to develop professionally through practical experience gained from working in a results-focussed, hands-on international NGO dedicated to a human rights approach.
The successful applicant will be part of a close team within the organisation, under the supervision of the Advocacy & Communications Director. The role requires strong team skills, creative thinking, and an ability to intuit and problem-solve independently.
Human rights litigation is the primary form of advocacy at the ERRC. Therefore all of our non-litigious advocacy work is intended to either complement or directly support legal actions. Advocacy and Communications activities are intended to achieve results for Romani communities, either in tandem with litigation (by adding pressure through non-litigious means), or through other channels entirely. The ERRC considers its communications activities as an extension of its advocacy work fighting for equal rights for Roma. The Advocacy & Communications Fellow's responsibilities will straddle this overlap at the ERRC between political advocacy, media, and communications work.
Responsibilities may include:
Identifying advocacy opportunities at local level based on ERRC activities, and working with ERRC staff and in-country activists to implement actions which support the ERRC's goals.
Identifying both success stories and narratives which are being neglected in ERRC activities, and creatively thinking of ways to promote these publicly in order to advance advocacy goals.
Writing copy for a variety of purposes including: news content, press work, advocacy letters, research reports, fact sheets, talking points, and submissions to international bodies.
Carrying out desk research on human rights issues to supplement information received from field work by ERRC activists.
Collating information from multiple sources, including ERRC staff and consultants as well as outside experts, and delivering findings to colleagues through verbal presentation or written summaries.
Representing the ERRC in meetings and conferences related to Roma rights issues;
Event planning and management for advocacy meetings, conferences, and other events in different countries. Including liaising with local ERRC activists, representatives of public authorities, and human rights experts from outside of the organisation.
Creating and maintaining internal systems, including content calendars, diaries of upcoming events and opportunities; indicators to monitor and evaluate advocacy outputs and outcomes, and other procedures identified by the Fellow;
Supporting Communications work such as video production, conducting interviews, or other digital content creation.
Monitoring news media to keep an up-to-date list of media mentions of the ERRC.
Required:
A university degree (other relevant experience may be considered in place of a degree).
At least 2 years proven experience working in the field of human rights.
Excellent English language writing, editing, and speaking skills required; ability to present ERRC positions concisely.
Familiarity with the protocols and composition of European Union institutions and how they interact with each other, member states, accession countries, and civil society.
A good understanding of European policy relating to Roma and human rights protections.
Comprehensive knowledge of the human rights violations commonly faced by Romani communities throughout Europe.
Attentiveness to deadlines, flexibility, and ability to deal with a complex workload.
Strong team player.
Ability to work in a diverse team and the ability to work independently;
Demonstrated commitment to the promotion of Roma rights.
Willingness to travel for work, either alone or with colleagues.
Desirable:
Experience working in an advocacy or policy area.
A background in media production or journalism.
Knowledge of marketing strategies and techniques.
Knowledge of languages spoken by many Roma.
Significant experience living or working in a Romani community.
The ERRC maintains an office in Brussels but operates as a virtual office with staff all across Europe, giving the applicant the freedom to work remotely. Whilst all applications are assessed strictly on merit, the ERRC strongly encourages Romani applicants to apply.
Fellowship remuneration: €20,000
Interested applicants should submit the following to jobs@errc.org:
Cover letter of around one page.
Curriculum vitae.
An English-language writing sample of work unedited by others.
A list of three referees by email.
Due to the expected high number of applications, only shortlisted candidates will be contacted. We aim to contact shortlisted applicants within two weeks of the application deadline. If you have not been contacted by us in this time, you should consider your application to be unsuccessful. Please note that the email address jobs@errc.org is unmonitored, therefore any emails sent to this address will not be answered.
Deadline for applications: Friday 10th June 2022, 23:59 CET.
Interested applicants should submit the following to jobs@errc.org:
Redaktionen
redaktionen@dikko.nu
---
Att vara en oberoende tidning kostar pengar så vill du hjälpa oss med att betala vårt fika får du gärna swisha en slant till 123 242 83 40 eller bg: 5534-0046
Vill du annonsera eller sponsra, synas eller höras i våra media?
Kontakta oss på redaktionen@dikko.nu
eller ring 0768 44 51 61
IBAN: SE19 9500 0099 6042 1813 4395
BIC: NDEASESS