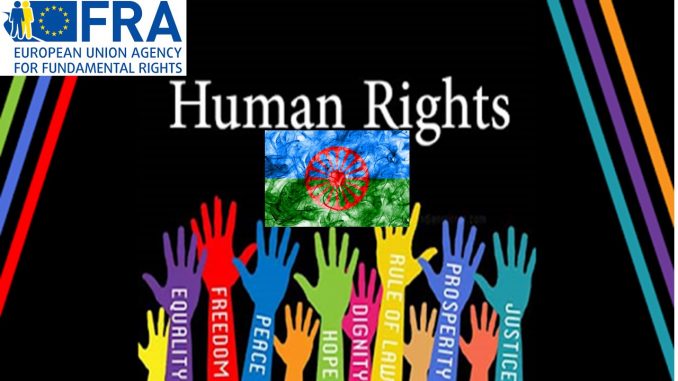 This traineeship scheme is offered to candidates of Romani background who have completed either a post-secondary education attested by a diploma (e.g. bachelor's degree or equivalent) or a secondary education attested by a diploma and professional experience of minimum two years relevant to the work of the unit they apply for.
Roma1 trainees are selected from nationals of the Member States of the European Union (27) and EU candidate countries (Albania, North Macedonia, Montenegro, Serbia, and Turkey) and potential candidate countries (Bosnia and Herzegovina and Kosovo2).
Trainees are requested to have a very good knowledge of English and another EU language. Roma traineeship places are offered in the following FRA Units to work on the tasks listed in each of the linked files below:
For detailed information about the eligibility criteria as well as the rights and duties of the trainees, please consult our Rules governing the Roma traineeship programme at the FRA and the FAQ. We recommend you read them carefully before submitting your application.
The FRA is an equal opportunities employer and ensures that its recruitment procedures do not discriminate on any ground such as sex, race, colour, ethnic or social origin, genetic features, religion or belief, political or any other opinion, membership of a national minority, property, birth, disability, age, gender identity or sexual orientation.
Within the scope of application of the Treaty establishing the European Community and of the Treaty on the European Union, and without prejudice to the special provisions of those Treaties, any discrimination on grounds of nationality shall be prohibited.
How to apply?
Prepare your CV in Europass format (other formats will not be considered). This document should be attached to the Online Application Form;
Complete theclearly mentioning the interests for this choice and your motivation to apply. Please note you are not requested to upload a Motivation Letter. You should just fill in the field on your motivation to apply for the particular unit. Within this unit, please specify also the area(s) you are interested in.
You can indicate only one unit. Candidates applying for more than one unit will be automatically rejected.
Applications that do not meet the eligibility criteria or are incorrectly submitted will be rejected. FRA will not return applications to candidates.
No employment of any form can be offered following the end of the traineeship period unless through a recruitment procedure against a vacancy notice published on the FRA website.
Deadline for applications
The deadline for applications is 28 May 2021, at 13:00 (Vienna Local Time).
Läs mer HÄR 
Redaktionen
redaktionen@dikko.nu
---
Att vara en oberoende tidning kostar pengar så vill du hjälpa oss med att betala vårt fika får du gärna swisha en slant till 123 242 83 40 eller bg: 5534-0046
Vill du annonsera eller sponsra, synas eller höras i våra media?
Kontakta oss på redaktionen@dikko.nu
eller ring 0768 44 51 61
IBAN: SE19 9500 0099 6042 1813 4395
BIC: NDEASESS