From November the 19th – 23rd 2020, the fourth edition of the festival will screen 17 films, including short films, documentaries and feature films. AKE DIKHEA? will take place online for the first time. The patron of the festival, Dr. Klaus Lederer, Mayor of Berlin and Senator for Culture and Europe, also emphasises the importance of adapting to current conditions:
"Particularly in times of crisis, our society needs cohesion, the ability to listen to each other, and to work together. And it is essential that especially the experiences of Roma*, LGBTIQ people and other people treated with hostility become visible. For four years the AKE DIKHEA? Filmfestival offers a great platform for this."

Dr. Klaus Lederer about AKE DIKHEA?
---
Intersectionality, feminism and rights of LGBTIQ+
The focus of this year's festival edition is on intersectionality. People are often discriminated against not only because of one, but several identity traits, and thus suffer multiple discrimination. Therefore, it is a concern of AKE DIKHEA? to show and practice solidarity – across marginalised groups.
The festival will open with the short film TRAVELLER PRIDE by Lisa Smith & Julie Coleman and the international premiere of the documentary film LINDY. THE RETURN OF LITTLE LIGHT (Thu, 19.11.2020, 18.00p.m). Director Ida Persson Lännerberg accompanies singer and actor Lindy Larsson in his search for his own identity as a Roma Traveller who grew up in southern Sweden. The film also deals with his work as a queer performance artist and the associated examination of the connection between authenticity, truth and testimony.
The cabaret artist and actress Idil Baydar will guide us through the evening. After the film screening, there will be an online opportunity for an exchange with the protagonist.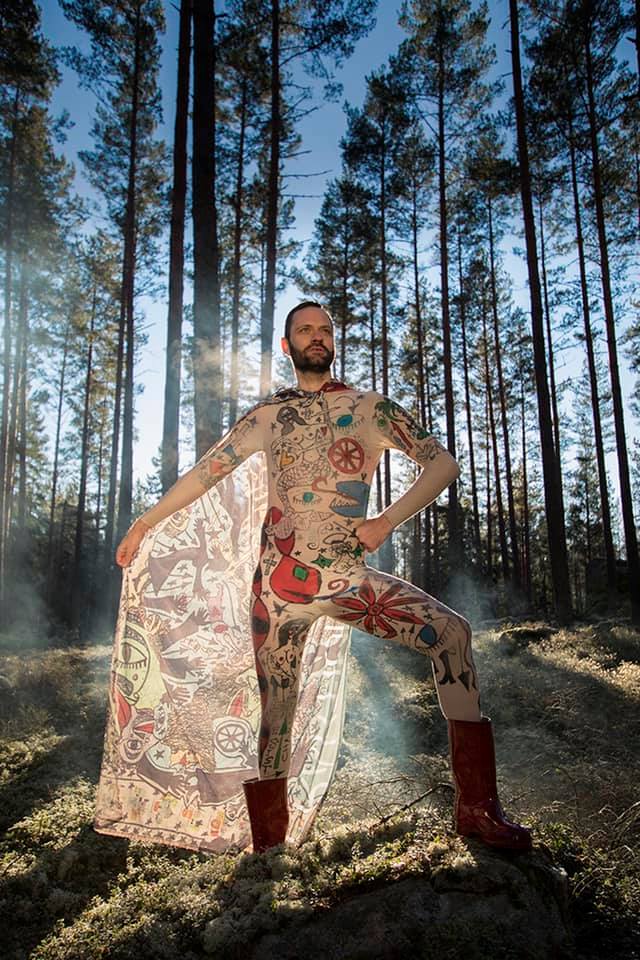 LINDY. THE RETURN OF LITTLE LIGHT by Ida Persson Lännerberg
© Chinema Film Sweden AB
---
Another film that deals with queer Roma* perspectives is the short feature film CHACHO by Ukrainian director Vitalii Havura, (Sun, 22.11.2020, 20:00p.m). In it, protagonist Yanush, who grew up in a conservative Roma* community in a small Ukrainian town, finds himself in a dilemma. He is set to get married to a women, but is in love with a man.
The documentaries PRODANA by Aleksandra Nestorov and ROZA'S SONG by Lowri Rees take a feminist look at the situation of Romnja. PRODANA (Sun, November 22, 8 p.m.) deals with the lives of four Roma women in Serbia and their experiences of forced marriage and structural disadvantages. A portrait that shows the integrity and the will of women to resist. ROZA'S SONG (Mon, 23.11.2020, 18.00 p.m.) follows its protagonist as she pursues her dream: the recording of the first Norwegian Roma music CD, despite all obstacles.
In addition, AKE DIKHEA? presents the short film LETTER OF FORGIVENESS (Sun, 22.11.2020, 20:00 p.m.), directed by Alina Şerban. It deals with the fate of a Romni in 19th century Romania, who, like all Romanian Roma* at that time, was enslaved, worked in the household of a wealthy noblewoman and struggled for self-determination for herself and her son.
ROZA'S SONG by Lowri Rees © Lowri Rees
---
"Contemporary Past"
A major concern of AKE DIKHEA? is to support cinematic confrontations about the still little-known genocide of the European Roma* and Sinti* and the alarming current state of collective memory. An example of this is the film LETY (Fri 20.11.2020, 20.00p.m) by Viola Tokárová, František Bikár and Renata Berkyová, which shows the political commitment of the Czech Roma activist Čeňek Růžička. He is fighting in Lety u Písku for the removal of a pig-fattening unit from a site where a concentration camp for Roma* and Sinti* was set up during the Second World War. It served as a transfer camp for transportation of people to Auschwitz.
The British director Roz Mortimer chose a special format for her film THE DEATHLESS WOMAN (Sat, 21.11.2020, 18:00p.m.). This hybrid documentary film combines witness testimonies with re-enactments and takes the audience on a journey to the year 1942, when a Roma matriarch was murdered by Nazi soldiers in a forest in Poland, to the rise of the right-wing extremists in today's Europe.
The festival also offers projections of the documentary film CONTEMPORARY PAST by Kamil Majchrzak for schools to screen or via homeschooling. The film accompanies young people from Romania, Poland and Germany on a visit to the former German concentration camp Buchenwald and records their confrontation with the genocide of the Sinti* and Roma*.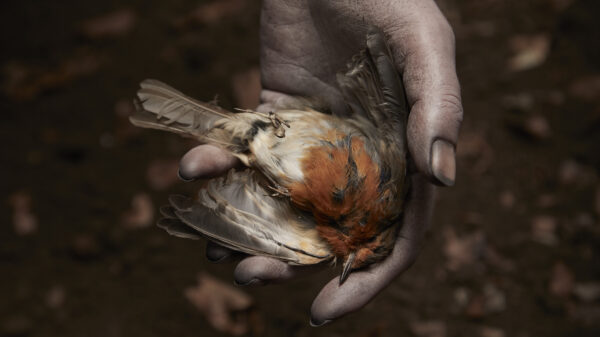 ---
Networking and offers to the specialist audience
Networking between filmmakers, activists and professionals with and without Roma background is one of the most important goals of the festival.
The DOC PROJECT LAB workshop (Saturday, 21.11.20), is closed to the public, but three film teams will have the opportunity to present their projects to experienced mentors and receive feedback. The mentor team consists of Andrea Kuhn, director of the Nuremberg International Human Rights Film Festival, Miriam Carbe, television editor at ZDF and ARTE, and the film producer Alex Tondowski. Filmmakers from all over Europe were invited to apply with documentary film projects in all stages of production that critically examine the representation of Sinti* and Roma* or other marginalised groups.
Numerous film festivals in Germany have a political, activist or identity-related focus with regard to anti-racism, anti-colonialism, gender, feminism and LGBTIQ+. The online workshop ON BEING INCLUDED. A Networking & Think Tank for Film Festivals (Sat, 21.11.20, 10:30 – 15:00, online with prior registration) offers the opportunity for an exchange of ideas with festival organisers* and for networking and mutual support.
---
---
The festival theme of intersectionality will also be examined from various perspectives in a panel discussion INTERSECTIONALITY IN FILM AND TELEVISION (Sun, November 22, 6:00 to 7:30 p.m.). The casting director, producer and author Raquel Kishori Dukpa (FUTUR DREI), the filmmaker Lisa Smith and the director Maissa Lihedheb will discuss under the moderation of the journalist Şeyda Kurt.
---
The complete program and further information will be available from November 6th at www.roma-filmfestival.com
---
Organized by RomaTrial. Supported by Senatsverwaltung für Kultur und Europa, Stiftung :do and Rosa-Luxemburg-Stiftung. Media partnership: taz, die tageszeitung.
Redaktionen
redaktionen@dikko.nu