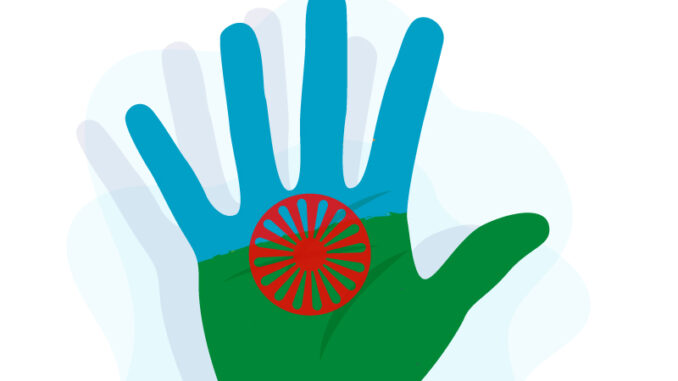 New research published today by the European Roma Rights Centre (ERRC) details shocking inequalities in the experience of Romani people in the criminal justice systems of the Czech Republic, Slovakia, Serbia & North Macedonia. The report Justice Denied: Roma in the Criminal Justice System is a summary document of four national research reports which will be published later this year, co-produced by the ERRC and global criminal justice watchdog Fair Trials. 
"The findings presented in this summary report, and in the national research reports, will not come as a surprise for many Roma Rights activists" said ERRC President Đorđe Jovanović. "Through our work over the years challenging police misconduct, abuse in prisons, and biased judicial processes we knew that the system was institutionally racist at multiple levels. This report confirms what we already suspected, as well as previous research in other countries – for Roma there is very little justice to be had in the criminal justice systems of Europe."
The report builds on existing evidence of systemic racism against Roma within law enforcement agencies, and offers further evidence that Roma are more likely to be ethnically profiled and drawn into the criminal justice system than non-Roma. Within these countries' criminal justice systems Roma are less likely to receive adequate legal representation, more likely to be held in pre-trial detention, and more likely to receive custodial sentences than their non-Roma counterparts.
One lawyer interviewed in the course of the research described how prejudices and stereotypes against Roma taint the process of justice at every level of the criminal justice system:
"There is a perception within the criminal justice system that only Roma people commit crimes, that it is getting worse, that they commit serious criminal offences, which is not true. There is a perception that if Roma are present in the locality, there will be a lot of work for the authorities to do."
The research further corroborates the findings of the 2020 Fair Trials report Uncovering anti-Roma discrimination in criminal justice systems in Europe, which was based on research in Bulgaria, Hungary, Romania and Spain. The report demonstrated that anti-Roma racism present in society becomes engrained and institutionalised within the criminal justice system.
"Justice isn't blind. Anti-Roma racism is prevalent and normalised in criminal justice systems across Europe, and this report is a sobering reminder that for millions of Romani people in Europe, equality before the law is just an illusion – said Bruno Min, Legal Director at Fair Trials – "Inaction is no longer an option, and it's high time that governments and the EU recognise and address these challenges head-on."
The national research carried out in the Czech Republic & Slovakia, and Serbia & North Macedonia will be published in two additional reports later this year.
This summary report Justice Denied: Roma in the Criminal Justice System is available online at: http://www.errc.org/uploads/upload_en/file/5357_file1_justice-denied-roma-in-the-criminal-justice-system.pdf
This press release is also available in Slovak, Serbian, and Macedonian.
Redaktionen
redaktionen@dikko.nu
---
Att vara en oberoende tidning kostar pengar så vill du hjälpa oss med att betala vårt fika får du gärna swisha en slant till 123 242 83 40 eller bg: 5534-0046
Vill du annonsera eller sponsra, synas eller höras i våra media?
Kontakta oss på redaktionen@dikko.nu
eller ring 0768 44 51 61
IBAN: SE19 9500 0099 6042 1813 4395
BIC: NDEASESS