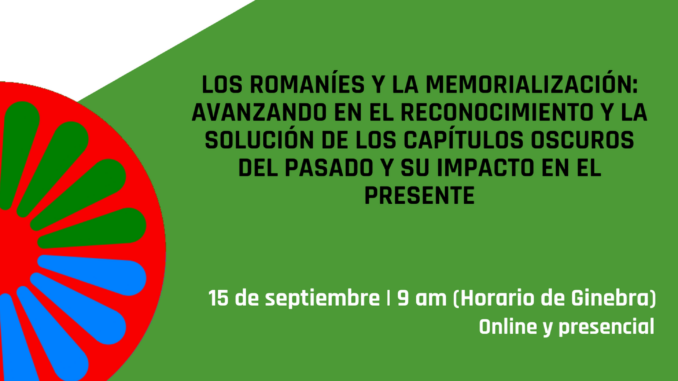 The UN Human Rights Office Indigenous Peoples and Minorities Section (OHCHR IPMS), in collaboration with the UN Special Rapporteur on minority issues, the UN Special Rapporteur on the promotion of truth, justice, reparation and guarantees of non-recurrence, and the UN Special Rapporteur on contemporary forms of racism, racial discrimination, xenophobia and related intolerance together with the CEPS-led project CHACHIPEN, World Council of Churches (WCC), Central Council of German Sinti and Roma, ERIAC, and other civil society partners will hold an international stocktaking roundtable on 15 September 2022.
The event is slated to take place in Geneva. We invite you to register for an online meeting/webinar format.
This international stocktaking roundtable invites us to examine the current state of recognition of the dark chapters of history related to 'anti-Gypsyism' or 'antigypsyism'. The event will explore how the legacies of this historically-rooted structural form of racism against Roma are impeding the right to know and the right to truth and justice.
The initiative brings together UN entities and special rapporteurs, civil society groups and coalitions, academics and representatives of Government to examine the state-of-play of Roma and memorialization, and to map steps forward for progress in this area.
Please find enclosed the draft agenda and the draft concept note. The final agenda of the event will be sent to the participants one week in advance.
This session will be held in Zoom, thus you must register in advance to gain access to the meeting and the details to join will be sent one hour prior to the event.
Organisers look forward to your questions and active participation and will ensure simultaneous translation into Spanish, and Romani.
The event will be public and the online webinar/ meeting will be broadcasted on CEPS Youtube Channel. The conference will also be live-streamed on this page.
For any questions related to registrations please email UN OHCHR IPMS colleagues chet.rasaili@un.org and (or) fellow.miklos@un.org or CEPS – lina.vosyliute@ceps.eu
Källa: ceps.eu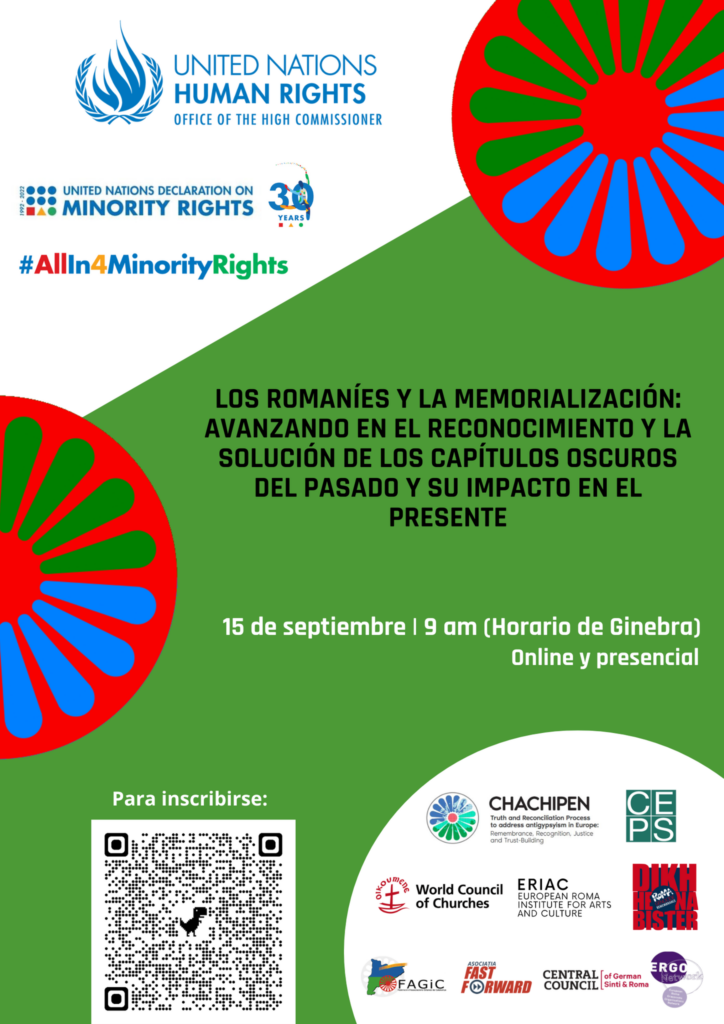 Redaktionen
redaktionen@dikko.nu
---
Att vara en oberoende tidning kostar pengar så vill du hjälpa oss med att betala vårt fika får du gärna swisha en slant till 123 242 83 40 eller bg: 5534-0046
Vill du annonsera eller sponsra, synas eller höras i våra media?
Kontakta oss på redaktionen@dikko.nu
eller ring 0768 44 51 61
IBAN: SE19 9500 0099 6042 1813 4395
BIC: NDEASESS